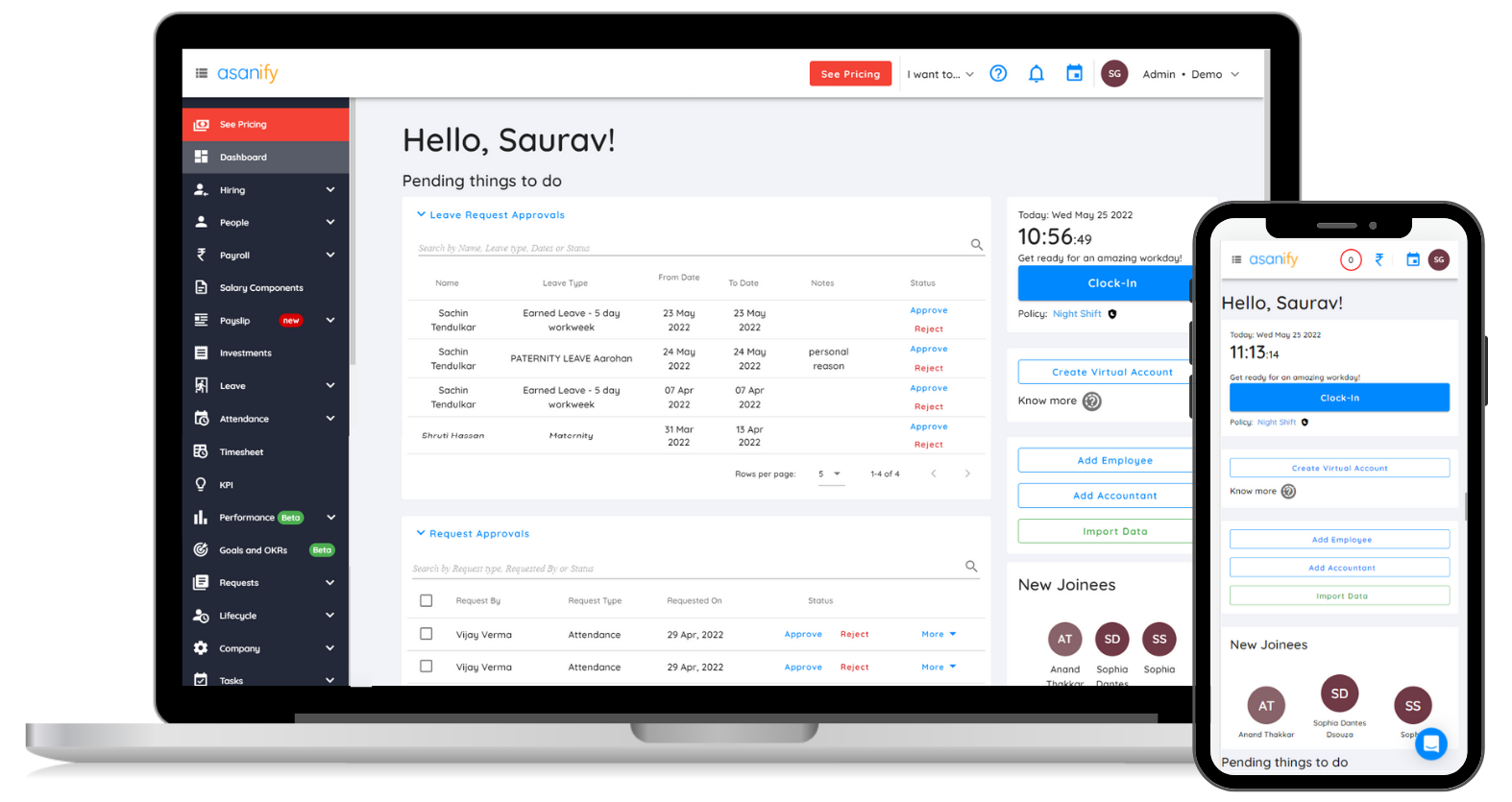 Hassle free Payroll Management and HR for small business
Engage your employees and manage Payroll effortlessly
---
Some of the companies who trust Asanify
---
Asanify Payroll Management is integrated with all your favourite apps



Best HR and Payroll management Chatbot in the market
All Employee Self Service (ESS) and HR operations directly on chatbot using proprietary asanify® AI stack. Works on Slack, Microsoft Teams and Whatsapp. For instance…
Mark attendance
Apply for leave
Check leave balance
Show tax calculations
Download payslip
Payroll FAQ
…and much more
---
Asanify's Beliefs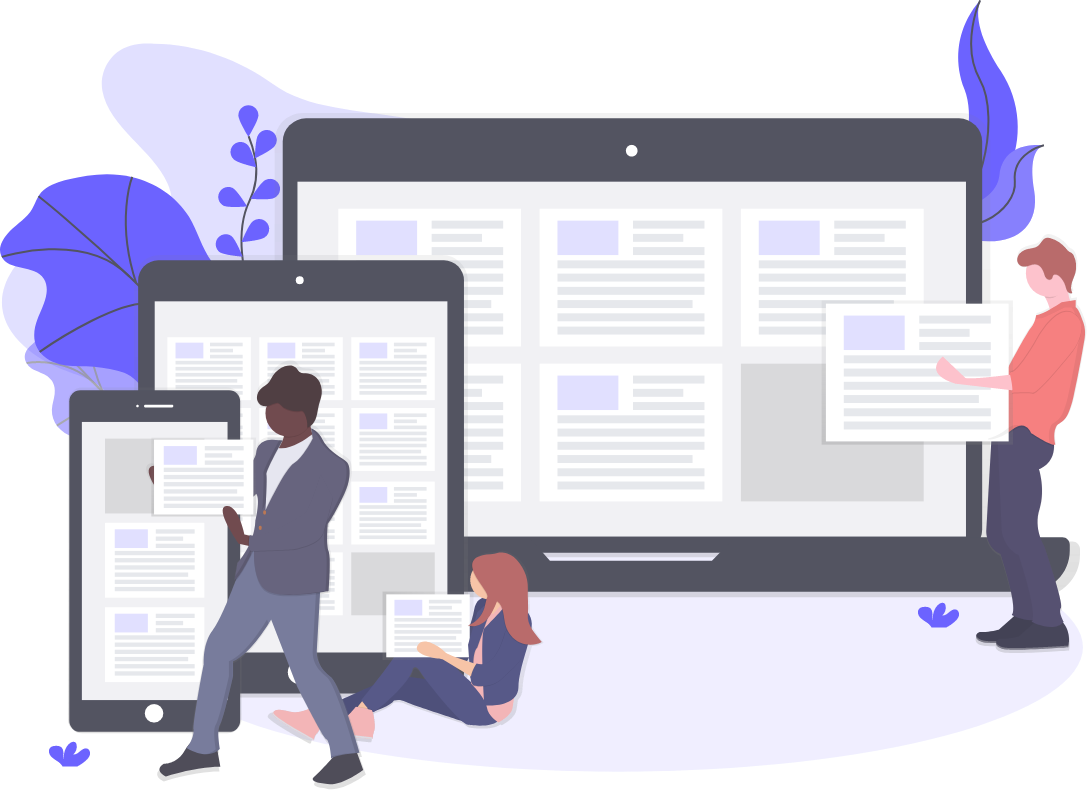 Asanify believes in the principles of #AWE
#Agile: Making Human Resources processes agile is important to reduce waste
#WorkIsWonderful: Fairness & transparency in human resources and payroll management
#Engage: Motivate your employees with a delightful interface. The entire HR operations run directly on a corporate communication software e.g. Slack, Microsoft Teams and Whatsapp
We would love to connect with any such company whose beliefs resonate with ours. We are a great fit for startups and small businesses in India
---


Charu Purohit
Ex Compensation & Benefits Lead, ABG Group
Asanify is one of the most innovative #hrtech start ups period. Its beautiful analytics reports really help drive data driven HR decisions. Additionally, its compensation management and hiring tools significantly dial up efficiency in the HR process. To summarize, Asanify has the potential to revolutionize the way we manage compensation to motivate employees.
Pinali Vora
CEO, Vinfinite Business Consulting
Asanify simplifies an employee's interaction for HR related matters in a delightfully simple way. Moreover it allows employees to also increase their take home pay through its unique rewards offerings integrated with payroll. Asanify is a must have for any startup employer. The best part is that it helps improve retention and in fact reduces payroll cost.

Aloke Sodhani
CA, CS, MBA (ISB). SME owner with leadership roles held at RIL & JSW
The founding team at Asanify has some of the sharpest brains in the HR & Payroll Industries. The depth of experience and customer service provided by the team is exceptional and provides peace of mind for any small business owner.