"Asanify helps me manage leave and attendance for 300+ employees for CLL in a hassle-free way"
Himika Choksi, Director and COO
Choksi Laboritories Ltd.
Asanify is changing the way Startups and Small Businesses operate their HR processes. You can now explore our fully automated and extremely easy-to-use HRMS & Payroll for your organization too.
Here's how Asanify makes each employee feel highly valued & important!
Easy to use Payroll Software 
Calculate monthly payrolls within seconds with zero errors; view and download payslips with detailed salary breakup
Manage employee performance 
Track performance indicators and key result areas for multiple employees and projects at the same time.
Increase Employee Engagement 
With employee surveys and Asanify's gamified interface, employees feel more engaged and valued.
Established in the year 1982, CLL also known as Choksi Laboratories Ltd. is a publicly listed company, one of India's top contract-based testing laboratory groups. They provide analytical testing and research in various sectors which include pharmaceuticals, food and beverages, automotive and engineering sectors and so on.
They also provide complete solutions for improving the quality of processes, products and services.
"We assist organizations to achieve extra-ordinary standards of quality in their products, processes and people"
Choksi Labs' biggest business priorities right now:
As a business, Choksi Labs continues to focus on making its customers happy by delivering extraordinary standards of Quality in their Products and Services. And, in order to continuously deliver high standards of quality, it is equally important for CLL to manage their own workforce efficiently.
Be it hiring the right talent for the job, managing their employees in the most efficient way to even automating the processes to bypass all non-value adding activities, their main focus has always been their employees.
Choksi Labs' major focus is delivering top quality service to their customers stems from their ability to better train and manage their employees efficiently!
Challenges faced by CLL during the pandemic, and how things are changing as lockdowns are opening!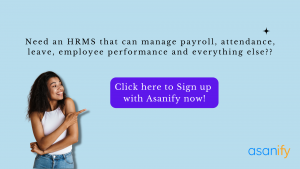 Being in the overall Testing and Laboratory space; and working closely with the Chemical and Pharmaceutical sectors - there was never really a lockdown at CLL. The pandemic and changes in restrictions never affected the way employees work at Choksi labs.
However, they have always kept their employees at the forefront while giving utmost importance to the way they manage their staff. During the pandemic, they worked towards coming up with better, more flexible policies for staff. CLL also continuously monitored how the staff welfare at different locations was being taken care of.
We at Asanify, pledge to make every aspect of using our product simple. The training sessions provided helped CLL significantly both in terms of percolating the change down to the last employee as well as in making each employee feel important.
Let's take a look at some of the key People-initiatives CLL:
CLL has always been a people-centric organization. So, a platform like Asanify has only helped Choksi further maintain that employee centricity.
According to Himika Choksi, the Director and COO of Choksi Labs,

"With the help of the various modules which include leave and attendance management, payroll management etc., Choksi Labs has been able to "Asanify" and simplify all its HR tasks and jobs thus being able to focus on other things that may require their attention!"
What Asanify means to the Employees of CLL:
Before CLL partnered with Asanify, the whole process of Human resource management, right from managing leaves, attendance to managing payroll etc. was all manual. This would often lead to a whole lot of back and forth. Constant changes and opaqueness around how calculations were being made would lead to a lot of confusion.
Overall employee satisfaction was low.
Asanify provides a simple to understand and easy-to-use platform which has enabled the employees to be more productive and always have a full view of their working of the software. So, because of this, every employee feels like they are a part of an organization that recognizes them as individuals.
Himika says,
"This now makes the employees feel highly valued!"