Employee Retention is one of the most important organizational goals of keeping the best talent and reducing the overall turnover rate by encouraging a positive atmosphere, appreciating employees, giving competitive pay and work-life balance.  
Did you know that companies and businesses with lower turnover rates can produce four times more profits on average?
While a healthy turnover rate is good for a company as it creates room for new talent, it can backfire too in your company or business if not looked into seriously.
There may be one or more reasons that handle voluntary turnover, and the good news is that you can control and reduce it.
Understanding the employee turnover by going to the roots of it would be the first step in retaining the best employees in your company.
For small businesses and startups to excel and thrive in today's highly competitive market, they need to hire team members correctly, look after them, and, most importantly, retain their best employees so that they can compete with top players.
If a high attrition rate frustrates you, your employees quit often, or your retention rate is really low, this article will help you get an overview of the reasons, effects, and strategies to hire and retain the top-performing employees in your company.
Today I will cover:
Definition of employee retention
In simple terms, employee retention is the ability of an organization to keep its employees from leaving their company either voluntarily or involuntarily. 
It is a significant issue for most of the organizations as it directly affects the performance and success of a business.
Employee retention also refers to the strategies and plans an organization puts in place to reduce employee turnover.
Employed individuals can leave their jobs for certain reasons that can be voluntary or involuntary. 
The primary goal of employee retention is to reduce the voluntary turnover of employees
Why does employee retention matter?
A company can achieve economic competence through its employees. In these contemporary times, companies need to expect technological innovations and to compete with other companies in the world. The learning and continuous development of their employees helps to fulfill these expectations. 
Retaining their skillful employees is a big step towards the growth of the company. 
Employee retention is very important for the functioning and competitiveness of an organization.
Is employee retention a problem?
HR leaders say that employee retention can be problematic. According to them, a low retention rate can have devastating effects on productivity and earning capacity. So having a strong focus on retention is a priority for them.
Who is responsible for employee retention?
There are loads of activities for the HR department in an organization. 
They play an important role in keeping their employees engaged and motivated. A motivated and committed employee is likely to be retained as he/she knows their roles and responsibilities, and contributes at their best to the organization.
Role of management in employee retention:
Recruiting the right employee who fits the role. 
Conducting motivational and engagement activities at the workplace.
Monitor employee performance so that you can appreciate and reward top workers.

Find out the reasons for employees quitting the organization and intervening immediately

Sit and discuss various issues faced by their employees and try to provide solutions for their problems
Also Read: What are the [25+] HR key responsibilities and roles

Human Resources Employee Retention
It is so important to realize why your employees are leaving you, as every organization has different employees working and they may have different working conditions, resources, and fields.
There are many programs that can be implemented for different businesses across the world. However, understanding your employees better should be one of your primary responsibilities. Hence, reduced employee turnover will help you understand your employees better, and will enable you to hire top talent in the industry.
Why employee retention is important?
In a business setting, it is important for a business to thrive and compete by recruiting, training, and retaining its best employees.
Most companies do not bother about employees leaving the company until the turnover rate goes very high. There are also some companies where the rate of employees leaving is greater than the rate of joining the company.
Employees may join and go from one organization to another which is normal, but when this rate of leaving the job increases, then it becomes important that you invest your time in making a retention strategy to reduce the turnover which is hurting you in the long term.
This is a growing concern for companies and startups, as it is both costly and time-heavy.
Why should companies care about retention?
As employee turnover costs are very high. Most companies invest in retention programs which result in significant returns for those organizations. 
Companies which do not prioritize employee retention pay huge prices not only for high costs but also for lower customer experience, employee morale and company culture.
Benefits of employee retention
You get an edge over your competition if you have a proper employee retention program set up, and the benefits are not just limited to the above five points.
With better retention, while the cost of recruiting and other associated expenses goes down, the team spirit and combined teamwork over the long term go up. Better productivity is achieved when employees do not frequently shift their jobs.
Experienced and skilled employees
Better customer experience
Consistent process and system
Also Read: [Startup Hiring] How to easily hire your first 10 employees
Employee retention and turnover
Employee retention is the number of employees an organization keeps at a time. While employee turnover is the number of employees leaving the organization over a specified time period which is typically one year.
As the cost of turnover can be huge, most companies track their turnover rates closely. Investing in employee retention offers greater returns than acquiring new talent.
Employee retention is a prominent sign of employee engagement. 
Why do employees leave?
Employees quit companies for a variety of reasons, including: Some change jobs, some return to school, some relocate to follow a spouse who has been transferred, some retire, some become enraged over a work-related or personal issue and resign on the spur of the moment, and some simply decide they don't need a job (these categories of departure are referred to as "voluntary turnover"). Others are fired or laid off by their employers (referred to as "involuntary turnover").
Employees often follow four primary paths to turnover, each of which has different ramifications for a business, according to studies:
Employee unhappiness is a problem.
Alternatives that are superior
a planned alteration
An unpleasant experience
Why do employees stay?
As important as it is to understand the reasons that drive employees to leave an organization, it is just as important to understand why valuable employees stay.
Studies have suggested that employees become embedded in their jobs and their communities and as they participate in their professional and community life, they develop a web of connections and relationships, both on and off the job. Leaving a job would require severing or rearranging these social and value networks. Thus, the more embedded employees are in an organization, the more likely they are to stay.
Companies can increase employee engagement by providing mentors, designing team-based projects, fostering team cohesiveness, encouraging employee referrals, and providing clear socialization and communication about the company's values and culture, as well as offering financial incentives based on tenure or unique incentives that may not be common elsewhere.
What happens when businesses have high turnover?
As mentioned earlier, employee turnover can also create room for new talent to fill the gap and ensure progress and overall growth for a company.
Organizations that employ too many first-timers, part-timers, seasonal and student workers experience high fluctuations.
Companies with high turnover take huge losses in recruiting and training employees which ultimately results in loss of productivity and low morale of existing employees.
Causes of high turnover
A high turnover rate can result from employee dissatisfaction, poor hiring, and also sometimes because of poor company management leading to poor performance. This causes both loss of money and time.
Here are some reasons for voluntary turnover:
Poor employee selection

Another organization approaches the employee and sends the offer letter

He or she no longer wants to work for the company
Reasons for involuntary turnover
Low performance of employees

Violation of the company's policy

Other disruptive activities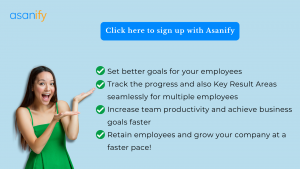 What affects employee retention?
Employee retention issues are the most critical issues in workforce management challenges of the present and immediate future. According to different studies on employee retention, there are many factors that may affect the prolonged stay of an employee in the organization.
Here are some of them:
Providing skill recognition for personal job accomplishments is an effective retention strategy. Acknowledging individual work accomplishments prolongs the employment of employees.
Learning and working environment

  
An organization must establish a supportive learning and working environment. Since they appear crucial for the retention of talented employees.
Flexibility offers employees to facilitate between work and personal life. Job flexibility often reports a high level of commitment, concentration, satisfaction, productivity, and loyalty at work.
Studies support the conclusion that organizations providing cost-effective job flexibility options benefit from satisfying the needs of all employees.
This is a key aspect of employee retention. Studies show that training is a critical factor in personal and professional development. Access to training and development programs facilitates organizational growth, particularly with performance and technological improvements.
The relationship of benefit with retention is another aspect of keeping people from resigning from an organization. Employers and supervisors are found to be motivated and satisfied with their good pay structure and benefits.
The purpose of career planning in an employee development program, along with greater job flexibility, is to maintain the skills they need to remain viable in the job.
Superior-subordinate relationship

  
An employee development program can't start with supporting culture. Effective coaching and support helps with career development and motivation. 
Creating a compensation structure for an employee development program is a distinct challenge for organizations. Fair and competitive pay can significantly minimize turnover.
Organizational commitment

 
Commitment is inversely proportional to turnover. Commitment has a significant and positive impact on job performance and workforce retention.
Studies have shown that effective communication improves employee identification, builds an openness and trust culture.
What are the major drivers of employee retention?
We have understood till now that hiring new employees is costly and time-taking. It is easier to keep top employees than to look for new ones. Additionally, outstanding employees attract new employees by improving company culture. Improving productivity.
Before learning about strategies to retain employees, it is important to delve into what employees look for in their career. According to a survey report, salary is not a major driver of satisfaction, employees value workplace engagement and other non-monetary rewards. 
Company culture 

Work acknowledgement

Employee benefits

Training and career development

Workplace environment

Employee-Manager relationship

Flexibility in working hours
Retaining existing employees
Analyze past data on why employees leave your organization, and what are the reasons for leaving so that you can influence other employees when they are leaving. 
Develop a better policy on employee retention, your working hours, flexibility and the compensation, perks and benefits you provide and everything around it. 
Develop your own framework with better strategies so that you can hire better talent, work for longer and retain them.
Include onboarding surveys, orientation programs and exit interviews in your strategy so that you clearly understand the data and insights of questions like why someone wants to join, stay and leave your company.
Creative ways to retain employees
The Join, Stay and Leave model is one of the most creative ways to understand your company's environment and employee lifecycle. This includes:
Why do employees want to join you? If they are just there for some time or they really like your business model and want to stay. 

The offers and benefits you provide to the employees attracted them to the job.

What an employee is looking for in a job.

You should also address what you expect from a potential candidate

New hire surveys and interviews can address all the issues and expectations of both parties. 

If they have joined you, will they stay for long enough to contribute? Or do they just want to join to gain experience? Try their hand in a different field, or something else?

When an employee joins an organization, he/she develops connections within or outside of the workplace. If these connections are strong, most probably he/she will not leave.

The stay of an employee also depends on how well he/she fits in the job profile.

If they decide to leave, what could be the potential reasons for resigning? Understanding the causes and improving them can reduce the number of attrition in the long run, and exit interviews can help you do so. You can analyze the potential reasons and work them out.
Also Read: [Employee Offboarding] 11 step guide for an effortless process
Retaining talent in a competitive market
This is the proper planning and implementation of data and insights which will help you in recruiting top talent, understanding your employees, and creating a better work environment. This will provide clear communication for both the employer and the employee, and improve teamwork which will cause the growth and development of the organization.
Here is the talent retention framework that you can implement today and see the changes:
Start with the hiring process

(analysis of what you need from the employee)
Skills you need for an employee that fits the role in the position.

What talent he/she possesses so that it can be a plus for you.

Experience in the working field.

Overall soft skills of the employee.
 Recruiting an employee

(attracting top talent)
Advertising and sourcing

Define the Employee value proposition

Refining the proper fit for the position
Goal alignment and planning

Interviews and sessions.
 Learning with business processes

Continuous learning culture and new opportunities
Success planning and feedback
Executive learning 

Bigger roles and responsibilities

Continuous feedback
Compensation and incentives

Employee recognition

Perks and benefits
Innovative employee retention strategies
Career development and personal development –
Organizations should conduct regular webinars, meetings, and interviews to know more about their employees' personal thoughts for career growth and interests. This can help both the company and the employee in meeting their goals, particularly when the company may even offer tailored opportunities as may be demanded by the employee.
When an employee is first introduced to a company or an organization, this is the time he/she decides to stay with the company. Within the first six months, this is the best time to introduce and explain what the company is aiming for and expecting from the employee so that there is clear communication and a fixed target to move forward.
This is one of the important areas where you can become a hero for your employee. Whenever your employees are depressed or unmotivated, you should provide motivational seminars, interviews and all the support in his/her difficult times. He or she also expects some kind of engagement during working hours, which is explained here.
With all this, the company's culture matters the most, as employees can't work in a toxic culture.
How to improve employee retention?
Click on the image to sign up with Asanify for FREE!!!



Measuring and monitoring employee retention
Employee retention is measured by keeping track of turnover and annual retention rates. However, the most effective employee retention programmes collect and analyse a wide range of data, such as employee satisfaction and engagement, more nuanced retention and turnover data, and other concerns, such as absenteeism.
These metrics provide a more complete picture of employee retention, which may be utilized to improve employee satisfaction and engagement by informing recruiting and hiring tactics, addressing cultural and management issues, and addressing cultural and management issues.
Examining these retention indicators from a variety of perspectives also allows the company to concentrate its efforts on retaining excellent people.
Improve Employee Retention with HR Software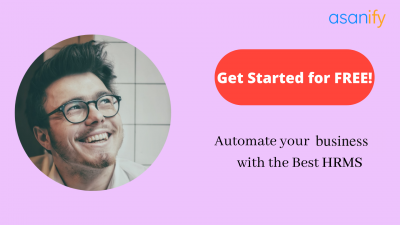 Onboarding –

The hiring process needs to be smooth so that the employee gets to know more about the company and its mission. You can do this with our software in a matter of minutes with a onetime setup.
Compensation – Automated payroll is one of the great headaches in hr which is being taken care of with other compliances as well. You can assign bonuses and other perks to employees with no need for third party apps with their regular payslips.
Learning opportunities – You can link our HRMS

with the learning management system so that continuous learning is being taken care of. It can train new employees through the LMS, saving a lot of time and money.
Artificial intelligence in hr –

Technology can do wonders for you, as integrating AI into HR will give you great insight and data on what is happening with an employee. Is he enjoying his work? And other feedback so that you can improve those areas. 
Analyze turnover rates –

Analyzing the reasons for discontent of an employee is important to reduce the rates of employees leaving the company. An HRMS integrated with an analytics and feedback system can help you do so and also it can reveal the most probable employee to leave your company.
Frequently Answered Questions
What is the employee retention definition and employee retention rate? 
Employee retention refers to the ability of an organization to keep its employees in a particular time frame. It is one of the important aspects of business. It refers to the total number of employees minus employees left to the total number of employees multiplied by 100.
What factors affect employee retention
Here are five factors that affect employee retention:
Making sure the employee fits the job position

Balance of work-life and flexibility

Job security

Company culture matters

Compensation and other perks
Why employee retention is important
Considering the time and cost of recruiting and training of an employee, that will lead to slow productivity and low morale among the existing employees.
Also, do not forget about other issues such as employee burnout and you should understand that employee retention is one of the important aspects to look upon.
What helps employee retention? How to retain talent?
Best hiring and onboarding process

Socialization 

Job training and learning

Effective leader

Employee engagement

Pay and benefits
Not to be considered as tax, legal, financial or HR advice. Regulations change over time so please consult a lawyer, accountant  or Labour Law  expert for specific guidance.