Cloud accounting is also referred to as online accounting software or web-based accounting software.
Cloud accounting is becoming increasingly popular among startups, small enterprises, and entrepreneurs, and it is predicted to grow at an exponential rate by 2025. 
This blog will give you practical resources that will help you take your efforts to the next level, keeping your firm's excellent quality of service while supporting your client's well-being from remote.
What is cloud accounting software?
Accounting software that is hosted on a distant server is known as cloud accounting software. Sometimes it is also known as online accounting software or web-based accounting software. Users transfer data to "the cloud," which processes it and returns it to them.
Users can access the software applications through a cloud application service provider through the internet or other networks. Since everyone in the firm may access the cloud on their own devices, a company does not need to set up individual computers with software when using cloud accounting software. This also enables distant teams or branches to have access to the same data.
Cloud accounting software always includes features such as data backup and recovery.
How does cloud accounting software work?
The use of cloud storage technologies has become more popular. It effectively keeps information on the Internet rather than stored locally on a hard disc. Information is especially kept remotely on a server that is continually linked to the Internet.
Cloud accounting software cloud functions in the same manner as any other cloud software. Files that would ordinarily be saved on a hard disc are now accessible over the internet. You simply have to log into the software. The cloud keeps the information in such a way that it is constantly available. You can use any computer with an Internet connection to log into the software and complete accounting tasks.
Cloud accounting allows you to manage your company's accounts from anywhere thanks to the advancement of mobile devices such as smartphones. You'll always be able to log in and get work done in the case of an emergency, whether you're delayed in traffic or need to take a much-needed vacation.
Examples of cloud accounting software
| | | |
| --- | --- | --- |
| Tool Name | Best for | Deployment |
| FreshBooks | Easy to use | On Cloud, SaaS, Web, Mac/Windows desktop, Android/iPhone mobile, iPad |
| Zoho Books | Offering a wide range of solutions. | Cloud-based |
| QuickBooks | Bookkeeping | On Cloud, SaaS, Web, Mac/Windows desktop, Windows/Linux premises |
| Xero | Comparatively cheaper price plans | On Cloud, SaaS, Web, Android/iPhone mobile, iPad |
| Pabbly | Subscription service providers | On Cloud, SaaS, Web, Mac/Windows desktop |
| Wave | A free financial management solution | On Cloud, SaaS, Web |
| Sage 50cloud | Powerful automation features | On Cloud, SaaS, Web, Windows desktop, Windows/Linux premises, Android/iPhone mobile, iPad |
What is the need for cloud accounting software?
The necessity is determined by a company's needs. If you have a multi-store or multi-location firm, for example, cloud accounting software is undoubtedly the best. So, if you're looking for a low-cost, high-quality solution that you and your team members can use from anywhere and look no further.
Then you should migrate to the cloud to address your challenges, regardless of where you are located. "Cloud is not a choice now, it is the only option," as one cloud seller put it. So it's self-evident that you'd never go back to the outdated accounting software located in a corner of your warehouse or factory if you had the option.
What are the benefits of working with cloud accounting software?

Cloud accounting makes GST Compliance easy
If you're like most small company owners, you want to make filing your GST returns as simple as possible. Consider using GST-enabled accounting software to do this; it automatically applies GST to all of your invoices and allows you to easily access crucial financial records so you can file your return.
Cloud accounting helps automate work and hence saves time.
Most cloud-based accounting software allows you to set up automated procedures to save time.
Cloud accounting allows you to view Real-Time Data 
Accounting software that is cloud-based and connected to your company bank accounts may help you keep track of inventory, sales, and spending.
Anytime, Anywhere Financial Data with the help of cloud accounting
You won't be linked to your office, since cloud-based software is available over the internet. You can examine your company's financial information using cloud accounting software from your workplace, your home, or even your phone.
Cloud accounting allows for easy collaboration
If you don't enjoy putting together financial reports for your accountant, cloud accounting software is a smart choice, because the program and all of your financial data are stored on the cloud, you can access it from anywhere, and you can give your accountant access so, they can log in as needed.
How secure is cloud accounting software?
Is cloud accounting as secure as everyone claims it to be?
Consider self-hosted accounting software as an alternative to cloud accounting. Data kept on a server at your office or business may appear secure and handy, but all of your information might be lost in an instant if there is a fire, flood, or coffee spill. Furthermore, data on a computer is still susceptible to viruses and ransomware.
Fortunately, cloud-based software may help you reduce these risks. Cloud accounting software provides protection against threats to your data, from backups and encryption to 24/7 onsite security.
Although no system is completely secure, cloud-based software is definitely safer than conventional choices. 
Factors that influence the acceptance of cloud accounting software. 
Cloud accounting software works best in a stable hosting environment, therefore speed is essential.
However, speed, quality, efficiency, functionality, and scalability are some of the most important aspects that influence an accounting system's online performance and productivity.
Another important consideration is pricing, which should be inexpensive in terms of the total cost of acquiring a single to several people.
If you have several locations, you'll need to look for suitable features on accounting software online. Only a few accounting software packages available online in India can manage the order to cash and procure to pay life cycles.
In today's industry, there are a plethora of online accounting software companies and product possibilities. However, do you know which subscription plan and software are best for your company? To avoid trouble later on, it's critical to use the correct accounting software online. So, before you sign up for any online accounting software, make sure it meets all the requirements.
What is the difference between cloud accounting software and traditional accounting software?
The software was usually placed on a desktop computer's hard disc before moving to distant cloud hosting. Traditional accounting software has upfront infrastructure expenditures, as well as ongoing software and hardware maintenance costs.
Cloud computing, on the other hand, delivers a software function without the need for any big upfront investment or license fees. The fact that this software is kept, updated, and maintained on the cloud at a central place explains the cost difference. SaaS organizations have more control over their software, which reduces maintenance costs and decreases software piracy.
List of the cloud accounting software and tools 
Cloud Client Onboarding
Offering clients with a seamless onboarding experience, whether in person or over the phone, will be critical to providing great service. These tools will let you accomplish just that.
Client Collaboration software
Getting to know your customer and their preferred communication style is a fantastic option. Despite the decline in face-to-face contact, these collaborative tools can help you build long-term relationships while you're online.
E-Signature Tool
Electronic signatures, contrary to popular belief, are safer and more secure than traditional paper. They not only include a signature but also information on who signed the document, as well as when and where they signed it. These technologies ensure ‌your clients may use their electronic signatures from the comfort of their own homes.
Practice Management software
It might be difficult to manage the back end of your accounting firm. From optimizing team communications to managing client projects and related duties to document management across the organization, we've got you covered. These tools will assist you in streamlining your internal management activities when online while keeping the client's demands in mind.
Meeting Tools
With internet technologies that make it feel like you're there in front of your clients, social distancing has never been more intimate. It's simple to use and set up, and if your customer doesn't have a camera, there's always the option to phone in. These solutions will maintain a healthy gap between you and your customer while yet providing the personal touch that is necessary to maintain a tight relationship.
File-Sharing software
The rapid movement of information is one of the key advantages of online file storage and sharing. You can instantaneously transfer files, access information, and prevent any unwanted delays. Not only that, but these tools will allow you to work from anywhere and collaborate in real-time with individuals from all over the world.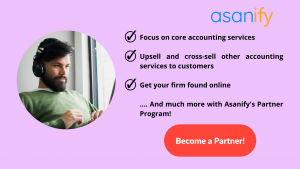 Cloud accounting software available in India
RealBooks – Online Accounting Software

Reach – Accounting Software

Zoho Books – Online Accounting Software

QuickBooks – Accounting Online

ProfitBooks – Online Accounting

ZipBooks – Online Accounting Software

AlignBooks – Online Accounting

Vyapar – Accounting & Invoicing

myBillBook –

Easy Billing App for Mobile & Desktop

Accounting by Wave – 100% free accounting for your small business
How much does cloud accounting software in India cost?
Accounting software has evolved into a vital tool for financial management throughout time. While they're largely used to speed up accounting processes, they've also revolutionized the way companies and freelancers handle bookkeeping, inventory tracking, budgeting, and payroll administration.
As a result, an increasing number of businesses are preparing to migrate their operations to the cloud in the coming years.
When it comes to accounting software, price is one of the most essential considerations.
While some suppliers provide pricing information on their websites, others prefer to provide a customized price quotation because each company's demands and requirements are different.
Accounting software can cost anything from 700 to 54,000 rupees per month per user, with one-time license fees starting at, 7500 rupees. You should anticipate paying closer to 28500 per user, per month, or 75000+ for a license for complex accounting systems with more users.
You could also check out our blog on "How to move your accounting firm online in 10 easy steps"
We at Asanify can help you solve all your payroll related challenges by managing your client's payroll in a completely automated manner. Click here to "Sign up with us as a CA Partner now!"
Take your business to the next level with cloud accounting software in India
When it comes to integrating SaaS solutions like online accounting software, today's business owners have a lot of alternatives. Because there is such a diverse selection of business accounting software and applications accessible on the market.
It may be tough for you to determine the best accounting system and a trustworthy accounting service provider for your company. Small business owners‌ do not require complex software for their accounting processes. Online accounting software for small and medium enterprises‌ must be reliable, scalable, and quick. Trading companies, on the other hand, do not require a large sum of money to set up a computerized billing system. Because there are still many merchants in the market whose businesses have expanded over the years.
However, they have never billed their clients using a computer. Bookkeeping and accounting‌ have been altered substantially because of the cloud revolution. Because owners may use the software on the cloud from any device, such as a laptop, tablet, mobile phone, or desktop, at any time and from anywhere. With the growth of cloud services, company owners now only need to pay for services on a monthly, quarterly, or annual basis using the pay-as-you-go approach. As a result, small dealers and manufacturers have a great chance to buy this asset without having to include it as an expense.
It's a partner in your company's growth, and you may tack on new modules as needed and as your company expands.
You may also take advantage of sophisticated features such as inventory and payroll integration later.
So, what are you waiting for? Click here to sign up as a Partner with Asanify NOW!!!
Cloud accounting software – FAQs
What software do most accountants use?
1. ZohoBooks Online
2. QuickBooks
3. Xero
4. TallyPrime
5. FreshBooks
What are the uses of a cloud accounting software?
Recording and maintaining online expenses, cash flow, checking profit and loss, creating online bills, and filing easy tax returns.
Should you use cloud accounting software?
Here are some lesser-known reasons why a company should use Cloud Accounting:
1. Strict security and backup
2. IT costs were reduced
3. Collaboration is high
What does cloud accounting software for a small business do?
Accounting software reduces the amount of time spent on data entry by allowing users to sync their business bank accounts and credit cards with the software.
What factors should be considered before choosing an accounting system?
1. Automating most of the manual processes like generating bank statements, sending late reminders, etc.
2. Helps you make a better financial decision
3. Give detailed info on profit/loss, revenue, customs, etc.
Not to be considered as tax, legal, financial or HR advice. Regulations change over time so please consult a lawyer, accountant  or Labour Law  expert for specific guidance.