Almost every business needs accounting services to manage its finances and tax filings. Accounting principles and skills followed are the same across Industries, so many accounting firms are competing for every company out there. Accounting professionals are considered a hot commodity and yet these professionals seem to face challenges when it comes to generating quality leads, aka getting good clients. So, lead generation for accountants becomes extremely important for business.
But why is generating accounting leads so difficult?
One of the major reasons, besides accounting services being a competitive field, is that accounting professionals do not know how to market themselves in a better manner and may still rely on the traditional methods of marketing. The need of the hour is to go and promote yourself online on various platforms and generate accounting leads. 
Now in this blog, we are going to discuss 9 proven ways to generate high-quality leads for your accounting firm. These methods are proven to be useful for professionals at any level- a beginner or an expert.
1. Become An Asanify Partner to increase lead generation for accountants
One of the best ways to generate high-quality leads for your accounting firm is to form partnerships with existing players such as Asanify in the field. Enrolling in Asanify's partner program will help your firm gain get global recognition as it gets listed in Asanify's Global Partner Directory.
Additionally, you and your clients would get easy payroll and multiple other benefits such as
Use the Asanify HR Management system free of cost for managing employees in your Firm
Access to HR experts,
Compliance support,
Up to 25% Revenue Share on Asanify subscriptions taken by your customers
VIP support for your team through Asanify's chat support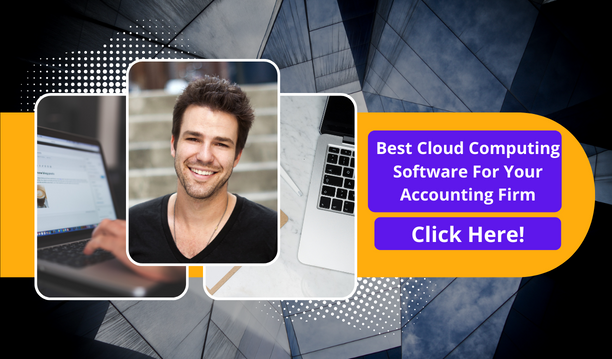 2. Website
As noticed, very few accountants have their online portfolio. Having a website or a portfolio that highlights your speciality and achievements along with the list of clients handled so far, makes it easier for prospective clients to understand if you would be the right fit or not.  Additionally, having a website also ensures that your profile can rank in the Google Search algorithm.
How do you generate leads in accounting through a website? Below are the few points that need to be included when considering building a website for branding as an accounting professional.
Highlight your specialization
Ensure that the website highlights your specialization. Having a niche helps the accounting firm to decide who the target audience for their accounting services is. It also helps gain more quality leads than throwing a broader net and trying to capture everyone in the market. Establishing your niche would also help you charge higher rates from clients and close sales more easily.
Highlight your clients can also be a subliminal way for lead generation for accountants
Highlight your client and the work done for the specific clients. This helps you stand out as a business and also enforces your brand authority. Moreover, highlighting the clients and their testimonials will influence the prospective clients toward you in a positive manner. Also, it helps in building customer relationships and creating brand awareness among clients.
Start posting frequent content on your website using different forms of content like a newsletter, podcasts, social media posts, and videos. When creating videos as part of your content strategy, it's essential to ensure that they're clear and accessible to all users. One efficient way to do that is to add subtitles to videos. This can be easily achieved using tools like VEED, an auto subtitle generator that automatically transcribes any spoken words in your video. It's also an ideal video caption generator for those who want to make their content more inclusive, improving your overall content and boosting your SEO efforts. You may as well hire a freelancer to update the website on a regular basis. Updating content on topics related to your specialization would not only help build authority but also make your website pop up in Google's search results. And the chance of generating clients who land on your website organically through Google search is very high. In a recent study, professional service firms have found that search engine optimization (SEO) was the single most effective tool for generating leads.

3. Google My Business Account
Once you have built your website, it is time to have your business listed on the Google My Business account. Do note, you can have a Google My Business (GMB) account for your offline stores as well. Having a profile on GMB would help your business gain visibility as companies look for businesses near to their location. GMB enables you to manage and optimize your business profiles on Google.
One of the benefits of having a GMB account is that the time taken to convert leads is considerably quick as people reach out to you looking for a solution. 
While there is no downside to this, ranking on Google can be a time-consuming process given the market competition and the amount of effort that needs to be invested in terms of SEO optimization. 
Apart from the fact that this process takes a considerable time to show results, once you reach the position, there is no looking back. The ROI generated from direct leads is considerably higher and the results are long-lasting.
4. Social Media Handles help lead generation for accountants
It is imperative to say how every business needs to change as per consumer behaviour. With easy access to the internet and almost everyone is active on social media platforms these days, it is important for accounting professionals to maintain their brand presence on these platforms. This is how accountants can gain new clients more quickly with high-quality accounting leads. This comes from the point of not only having to maintain and grow your professional networks but also generating potential leads.
Maybe Facebook as a platform is dead but Facebook groups are still the most effective way of generating leads and in recent years, the platform has gained more attention because of the various active Facebook communities. It is an effective way to generate high-quality accounting leads, especially if you are just starting out as an accounting professional, and also provides a platform to advertise your accounting services. You may look into young startups that are seeking financial help and do not have budgets to hire big accounting firms and pay hefty service charges. Automated emails can be set connecting Facebook Lead Ads and Gmail accounts to generate email leads. Founders from these early-stage startups usually refer to the active communities in the Facebook groups looking for quick help at a lower cost.
However, do not mention very high-quality leads from these groups. As mentioned, these groups are good for accounting professionals who are just starting out in their careers and need to build their client base.
The main aim of this platform is to connect professionals from across the globe. It's a great platform to generate B2B leads connecting to professionals through cold outreach promoting services like various accounting services by professional accountants and bookkeepers. But recently, LinkedIn has gained prominence as professionals are using it to share their professional as well as personal achievements. Most importantly, LinkedIn is a powerful platform when it comes to establishing your achievements as a professional and connecting with your potential clients.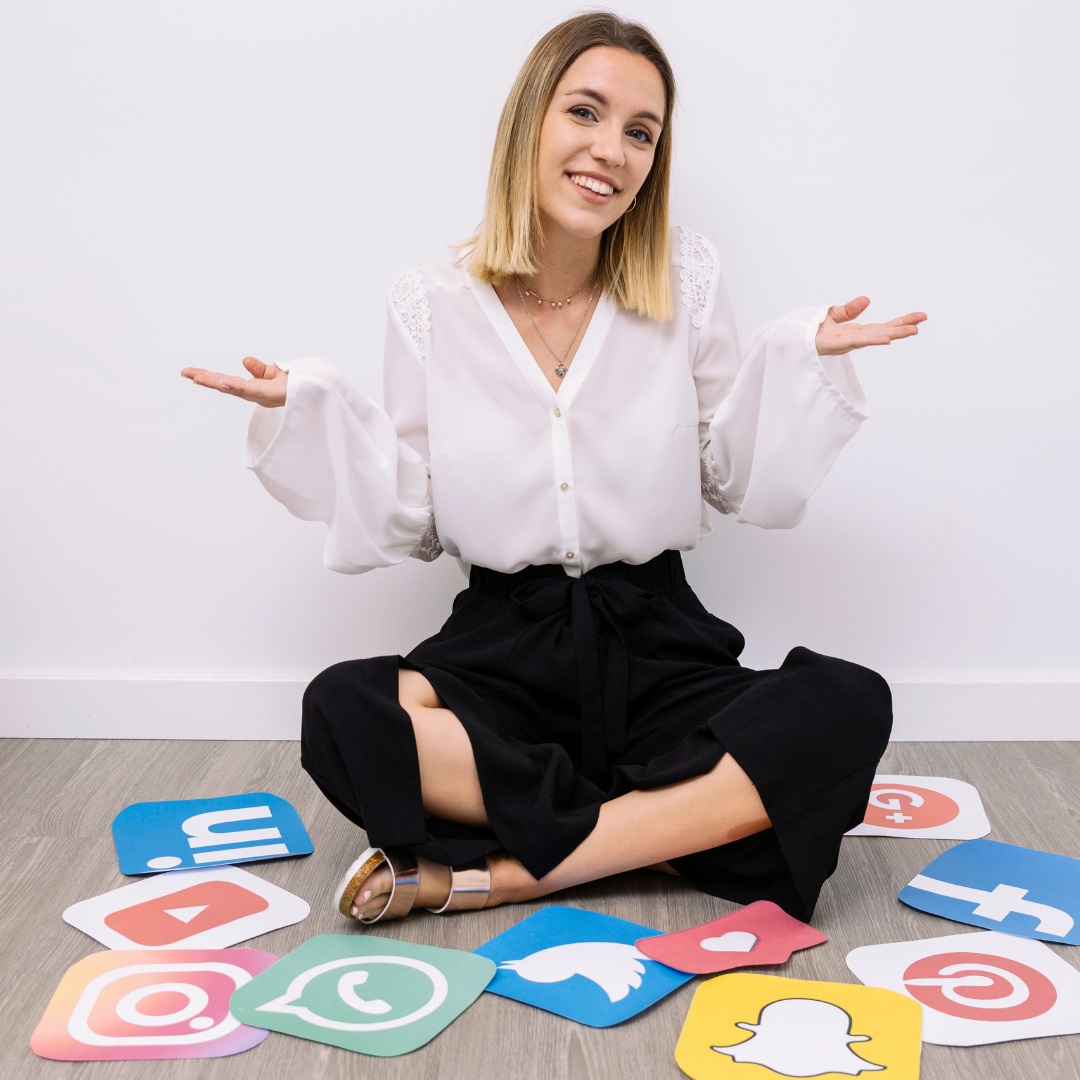 LinkedIn gives you the opportunity to search for users based on multiple data :
Job title

Industry

Specific Keywords such as financial or tax

Seniority level

Country 

Company name
Thus, you would have a chance to reach out to specific people from a particular organization and foster a professional relationship. 
We would suggest you start posting on LinkedIn regularly to share your industry knowledge and start interacting with professionals from your field to grab more attention and grow your brand effectively.
As a finance professional, Twitter forms a really good space to show your authority in front of your prospective clients. Twitter as a platform is known for sharing the latest updates in Industry and for the same reason, many of the big and small company founders would be found active on Twitter for sharing and receiving content. As an accounting professional, it would be easy to connect with industry leaders on a platform like this. The more you engage with content through the various tweets about your professional services, the higher the chances that those people will see your content later as well and this will probe the conversion of leads. This is how accountants can generate accounting leads through sharing content on their accounting services.
The best way to connect with similar industry leaders is to look out for the right hashtags in the search column and then deep-dive into the individual profiles that show in the hashtags.
5. Q&A Platforms are important tools for lead generation for accountants
Question and Answer platforms are those where users drop their doubts and experts from respective fields answer those questions. The sole objective of these platforms is to share information to specific questions which one may not find on blogs otherwise as the latter tend to be more generic. The two most popular Q&A platforms are Reddit and Quora.
Both these platforms attract users from various domains. 
The best part of these two platforms is that most of these users are looking out for quick suggestions or solutions and if you are able to resolve their query on the spot or as quickly as possible via your answers, the chances are high that you would be landing into a potential client who is looking for financial assistance. The best way to utilize these platforms is to become active in the respective groups/ subreddits and keep replying to any question that is related to your niche. This way accountants can generate accounting leads by attracting clients by answering their queries through these platforms.
6. Targeted Ads
Growing on social media is definitely worth it if you consider the long-term benefits but without any denial, it is a long process. Moreover, you would have to look into different types of content styles and engage with people to grow your network in order to start getting clients through these platforms.
A more direct way of acquiring leads for your business is through Paid Ads. What is a good lead generation strategy if you ask that would be launching paid campaigns? Do note, running paid ads can be a learning curve as you would require to monitor the performance daily to generate better quality leads. But once you understand the process of running these ads, there could be no better way than to get results quickly and effectively. The most effective paid ad model is Pay-per-click (PPC) model which helps in driving traffic to websites. A great PPC monitoring tool to help with this process is Airtomic which provides real-time tracking of keywords and campaigns.

The two types of paid ads that would work best for a finance professional would be Google Ads and LinkedIn Ads.
Google Search Ads

Google search ads are by far the best way to acquire leads. Running ads on Google would help your business show in the search results whenever someone is looking for it. You pay for each click on your ads by setting a maximum cost-per-click bid or simply "max. CPC". This means that the chances of getting a lead are considerably higher because your website would pop up in the search result exactly at the time when the professional is looking for your service. Running google ads is not a very big challenge, although it may take a few days to get a hold of the subject, for which one could always refer to YouTube.

LinkedIn Ads 

As mentioned already, LinkedIn is a great platform to connect with professionals from your industry as well as potential clients. But since growing organically on LinkedIn could take up some days and even months, considering the existing competition in the market, LinkedIn ads are an effective way to showcase your brand presence and reach out to potential clients who might be interested in your financial assistance. Linkedin sponsored content is worth it if you have a high-ticket offer because the cost to run Linkedin ads is higher than other platforms, but it is certainly worth the value, as the quality of the leads will be better and most likely to convert.

7. Email Outreach 
What should you do after collecting all these leads from the website through various social media paid and organic campaigns? Or what if you had conversations earlier, but those clients did not convert at that point in time? Email outreach is your answer. This is the most organic way you can advertise your accounting services and generate accounting leads.
Sending a personalized email is the best way to convert a cold lead. The best strategy is to share your other client's testimonials and what additional services you are providing in the email.
Marketing professionals across any sector consider Email outreach as still the best way to convert cold leads. Email marketing strategies are suggested to improve the conversion of leads through regular indications to customers by email about new services or products.
8. Accounting Forums is a great way for lead generation for accountants
Similar to Q&A platforms, joining forums on websites such as AccountingWeb, al-fn and AAT would help you reach out to active accounting-related communities. There would be an opportunity to answer any query related to accounts on these platforms, thus establishing you as an industry/niche expert and giving you the chance to generate more leads. 
9. Networking as a way for lead generation for accountants
As mentioned earlier, the best way to generate quality leads is to network with people. These include people from your prospective industries as well as your competitors. Networking would help you in getting out in the crowd and promote your services. Before COVID, one would suggest attending events and seminars held in different towns and cities to meet professionals from various industries, but post-pandemic, the method of networking has changed. Now people are not only actively engaging on platforms such as LinkedIn, but also attending webinars, acting as key speakers and thought leaders of their specific niche. There are different facebook professional groups that you can join and network with professionals in your field.
One easy way to start networking, apart from being active on LinkedIn,  is to join the various groups across these platforms and look out for upcoming webinars. Showing up timely on these webinars would help you form meaningful conversations with the industry leaders and will also help you stay updated with the latest changes and trends in your industry.
10. Referrals & Feedback for lead generation for accountants
Once you start building your portfolio, ensure that you keep your client's satisfaction on priority, and do not forget to seek constant feedback. This would not only ensure an improvement in performance but also keep your client engaged personally apart from having a professional relationship. The feedback loop would also get you a chance to ask for referrals. This is how people find accountants, through referrals. Now, word of mouth is still the best way to generate high-quality leads. The leads generated through referrals are also considered some of the best leads providing the best return with zero investments.
The best way to seek referrals is to directly ask for them and most of the time, clients would be happy to help in case they are impressed with the work done. But in certain cases, you can even lure the client with additional discounts on certain services in exchange for quality referral cases.
To conclude, irrespective of the industry lead generation is hard work and requires constant effort. With the changing market dynamics, it is important for accounting professionals to start leveraging the power of social media and Google Search rather than being dependent on traditional methods of marketing and networking. 
The methods mentioned above, when applied together, would form an effective sales funnel that would help in generating leads and convert them eventually.
A pro tip here would be to get help from a marketing expert who can help set up different channels, especially and kick-start the process till you get a hold of the trends of various platforms.
Frequently Asked Questions for lead generation for accountants:
What is the best way to generate leads for accounting professionals?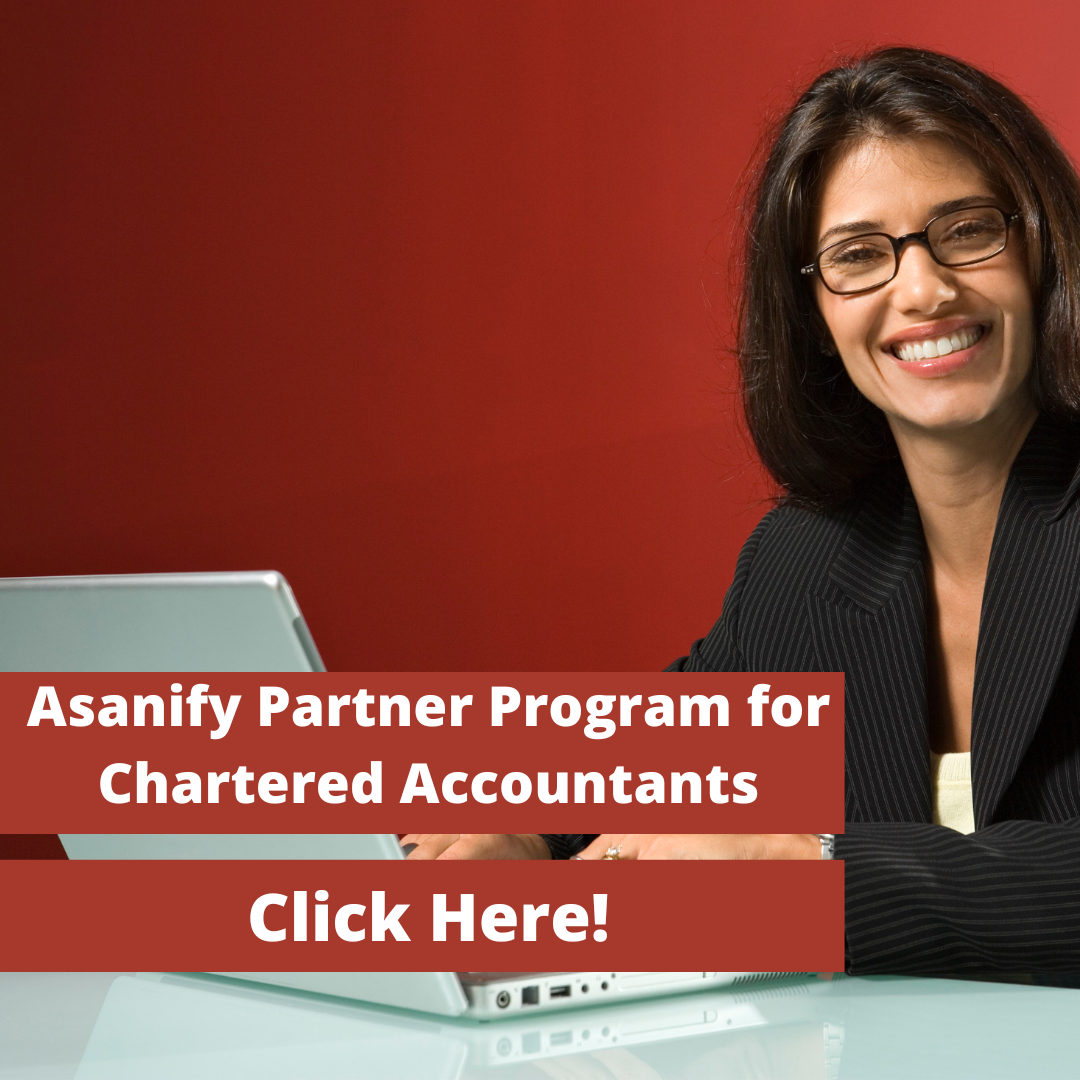 The best way to increase lead generation for accountants are:
Website Optimization and Content Marketing

Google My Business and SEO                                       

Social Media Marketing

Q&A Platforms

Google Search Ads

LinkedIn Ads

Email Outreach

Accounting Forums

Networking 

Referrals & Feedback
How much can lead generation for accountants cost?
Depending on the platform of acquisition, accounting leads can cost anywhere from INR0 (leads via referral or organic search results) to INR 2000 (in case the lead was acquired through paid ads). The cost of the lead acquired through paid ads depends on a lot of factors such as the kind of lead being acquired and the kind of service that was being offered. For example, a lead for filing tax may cost as low as INR 200. However, a leader who is looking for tax savings and investment may cost higher and can go up to INR 800-1000 per lead. 
What should accounting professionals do once they have got a lead on their website?
Upon having the lead detail such as Email ID and Phone Number, ensure that the lead is being followed up at regular intervals. In case, the lead did not convert into prospective buyers immediately, put them into the sales funnel to follow up with email outreach campaigns. Given that the lead once showed interest in your services, the chances of them getting converted in the future are still higher than acquiring a fresh lead.
Not to be considered as tax, legal, financial or HR advice. Regulations change over time so please consult a lawyer, accountant  or Labour Law  expert for specific guidance.