The future of HR has completely transformed post-pandemic. With rise of remote working, AR/ VR technologies, metaverse and now generative AI, the HR profession will fundamentally reshape into a key cog in the wheel for workplace. How should HR professionals prepare for the future? What kind of HR jobs will be there in the future? We spoke to some of the global award-winning HR leaders to find out. Today I present Asanify's findings on how key HR trends will impact the future of HR. I will look at the following periods:
2023: Right now
2025: HR Management in a few years
2030: Human resources many years into the future.
The change in HR workings will also have an impact on the future of work itself. Read on to learn how the future will impact all of us. And be ready to be surprised.
In this blog:
What did Human Resources look like in 2020?
Before we take off into the future of human resources, let's take a look at the previous HR scenario:
An increase in outsourcing
This one has been a no-brainer since human resources began using more tech. In-house HR departments are reducing in size due to new software and its consequent employee independence. Self-service portals have become all the rage with employees doing much more on their own. Most employees can work with data systems to automate processes. 
So many roles are being outsourced to specialists. These specialists also include specialized cloud HR software that can simplify transactional tasks such as providing payroll or managing engagement.  
Change in core HR competencies
HR has become an absolute strategic business partner in 2020. CHROs are now included in making business projections along with understanding long term goals. Along with that, metric analysis is an integral part of core HR functions. 
A prediction made for HR 2020 was that HR professionals would be involved in business operations and strategy. This is true for most global enterprises where strategic planning has become a core HR competency. 
Technology to manage remote employees
Even before COVID-19 hit the world, companies had recognized the need to adapt to remote working. Today, managing remote work motivation and culture is the number one HR issue. Working time and productivity are being measured through technology. HR is now expected to produce more result-based performance analysis compared to earlier times. 
Focus on industry adaptations
Covid-19 has forced HR to rethink all the 'best practices' they knew of so far. The business conditions are highly different from ever before and most predicted trends have become non-existent. This is a lesson to be learned for HR while moving forward. Current HR heads must learn everything about the industry, competitors, and business operations to fully evaluate the future. 
What are the trends that will change global HR?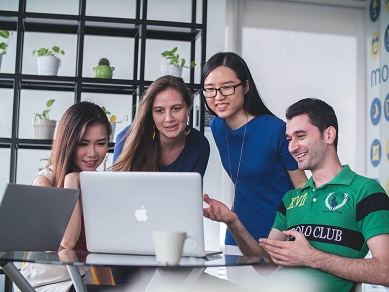 1. Remote work practices 
With an increase in remote working, the new HR will have to adapt to the diverse work situation. Training and development practices will become much more personalized and available through remote devices. Slack and Microsoft teams will be used to increase productivity and engagement. Remote work and HR Tech will go hand in hand.
2. Data and AI 
This is probably one of the biggest trends that will change the shape of future HR.  Despite concerns that AI is going to replace humans,  HR will largely benefit from this technology.  Big data helps to increase the value and efficiency of the CHROs. Also, HR Chatbots are becoming a vital part of the HR departments.  They can analyze and organize people-centric data for seamless attendance management, payslip generation through conversational interfaces. 
3. Inclusive culture and gig economy
If you are not familiar with the term gig economy,  here's what it means.  The gig economy works on short-term contracts or freelancers as compared to long term jobs.  This is becoming increasingly rampant in every industry across the globe. Thus, HR will have to reevaluate its current practices to form a more inclusive and diverse culture.  
4. People analytics
Global organizations are also now recognizing the need to apply data to:
evaluate recruiting methods

identify gaps in skill sets

assess the demand and supply of talent
 A lot of organizations are now focusing on Predictive Analytics (just like I am, right now). HR no longer asks questions such as "what happened and why it happened."  HR is now shifting to answer questions such as "what will happen?". So people analytics technology and consumer experience intelligence is going to be at the forefront to boost business and customer impact. 
5. Employee experience 
It is no surprise that the future of HR does depend on employee and user experience. Conventional employee engagement tools will be reimagined to make the employee experience a competitive advantage.  Moreover, large scale implementation of employee experience platform is correlated to the organizational business outcomes. 
6. Focus on cybersecurity
With an increase in the use of data, cybersecurity will be one of the major challenges for future HR.  New cyber security and WFH policies will be formed to overcome issues such as data confidentiality and employee privacy. HR head KPIs will also change as they will play more strategic rules when it comes to change management. Finally, Anupal Banerjee, Chief Human Resources Officer at Tata Technologies says,
"Having a secure remote infrastructure has never been more important. Companies with large remote workforce may open themselves up to Ransomware attacks. Large employers must setup strong cybersecurity practices soon."
7. Work from Home leading to Work From Anywhere
The next generation of workers will not just log in to their HRMS from home. They will also be able to log in from anywhere. There is a revolution coming in the facilities and infrastructure domains that will enable solutions to a permanently mobile workforce.
8. Absence of face-time
Body language and our interpretation play a big part in communication. Remote working has now forced the absence of this critical signal to interpret intention. Unless handled carefully, this may lead to a rise in misunderstandings and communication breakdowns. HR has to create policies that ensure communication best practices in the absence of visible body language. 
What is the future of HR jobs?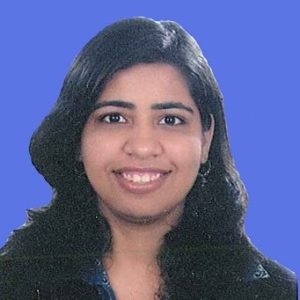 "I believe HR is evolving at a rapid pace. As technology and regulations continue to evolve, in-house HR teams will get leaner, generalist roles as we know them today will cease to exist and the specialists will be across four major areas: Employer Brand and Culture, Digital and Analytics, Learning and Change, and Reporting and Compliance."
There was a recent Harvard Business Review article on this topic. The methodology used for the future HR Roles study was a nine-month initiative to outline future HR roles. About 100 CXOs and VPs worked together to give insights into the evolution of HR jobs. We at Asanify have added our thoughts on the same.
1. HR Business Director
After COVID 19, there will be a major challenge on how to resume business practices. Workplace safety will be a primary concern for both on-premise and remote employees. So this role would lead the HR and work with various CXOs on creating safe work environments.
2. Chatbot Facilitator
With the rise in AI in HR, guidelines to maintain and enhance a candidate's AI experience will take effect. This role would be to facilitate a seamless employee chatbot experience.
3. Head of WFH development
The work-from-home culture has set into motion several changes in:
Organizational processes: A complete business transformation to remote workflows and HR operations automation
Policies: Development of dedicated WFH policies and modification of all existing policies
Technology: Embracing the latest HR Tech such as Slack, MS Teams and corresponding apps has never been more important.
So it is an important job role as maintaining remote workers' motivation and satisfaction will be under his/her purview.
4. Head of Skill Design
This role is crucial in continually developing skills for a diverse workforce. The focus will be on adding to existing skill sets as well as identifying new strategies to analyze future work requirements. Innovations in learning through gamification and measurement have never been more important. Specifically, Sales Onboarding and continual learning need to be dedicatedly focussed on.
5. Head of Human-Machine Integrations
A position that will act as a bridge between people and machines. Effective and safeguarded collaborations must be emphasized to increase cooperation between the two entities.
6. HR Data Director
Big data has come to rule our lives in the past few years and it will continue to do so. The ways in which big data has become an integral part of our lives are in plenitude:
Personalized marketing
Predictive inventory ordering
Real-time data monitoring and protocols
HR needs to be more like marketing – and personalize communication and policies to each employee cohort
In Asanify's (and my) view, HR can learn a lot from marketing. Understanding nuances about who your employees are will help drive productivity. As given in the Asanify talent dashboard below – HR can then personalize their communication to each cohort.

Data detectives would be the ones to compile data insights that will improve employee performance and experience. Driving data analysis for better business performance will also be under this role.
7. Employee Experience Developer
Ramashis on Asanify (Customer Feedback)
It has become clear to organizational heads that employee experience cannot be overlooked. In the above video, Ramashis – head of HR at Stader Labs talks about the importance of employee experience.
Employees are the first consumers of any company and their experience must be on par with the consumer experience. An example of this is the viral email Airbnb employees were sent. 
8. Finance Manager
This is the support system in the face of rising unemployment. It will be up to HR to think about the future of growth. Additionally, outlining beneficial financial programs and packages will be of significance. In most startups, small businesses, and SME even today, HR responsibilities include running admin and payroll operations.
9. Employee Bias Officer
This position will arise out of the need for fairness and reducing bias against workers. The roles will involve ensuring employees are treated well throughout their entire employee life cycle.
10. Director of Purpose Planning
The responsibility of defining, conceptualising and explaining the organization's purpose will fall under this role. It will take into consideration the company's contribution to the society, clients and employees.
11. Head of Workplace Design
This position will be important as the industry will try to navigate on creating optimum working conditions on the premises. Factors such as employee engagement and work culture are direct correlators of any workplace which will gain more significance in the future.
12. Virtual Reality Trainer
With remote work transforming professional sectors, VR training will become another important aspect for HR. Activities such as learning and development programs, onboarding, etc. will become completely virtual. Conventional programs will see a shift with VR at its centre.
13. Head of Gig Economy Management
We have seen how the gig economy is and will continue to shape work practices. Future HR will also see a rise in the number of employees who prefer to work for short term contracts. Thus, there will be a need for someone to manage this section of workers by designing suitable policies and compensation packages.
14. Climate Change Analyst
This will be a major function across all departments in organizations. The professional will have to research and analyze various climatic factors that can affect/wil be affected by organization's functions. Recommendations will have to be provided to ensure sustainable work patterns. Consequently, HR will need to create suitable climate-related policies.
15. Director of Wellness
With some companies extending remote work till mid-2021, this position will be critical to fill. The emotional, physical, and mental health of employees will gain attention. So the' future of work' will equal the 'future of the worker.' Remote employee motivation will be a critical skill set going forward.
These are a few more job positions that can be expected in the coming future:
16. Remote Culture Developer
This is yet another important role to maintain organizational culture but at a remote level. Brand building and sustenance along with aligning employee goals with the company's vision are major job requirements. Consequently, he/she will also be responsible for virtually communicating the organizational norms and values effectively. Additionally maintaining decorum where body language is not visible will be a critical skill.
17. Global Cultural Head
This specific role would entail aligning the organizational culture across borders. With large support for even small businesses going global, company culture will need to be reinforced globally. This position will be especially useful for enterprises with remote workers in different nations. 
18. Agile HR Coach
With agile practices gaining pace, this job role will play an integral part in maintaining agile processes in HR. Complex project management and catering to multiple stakeholders will be one of his/her primary functions.
19. Head of Organizational Engineering
This role will include facilitating teamwork and collaboration in a virtual environment. It will also involve developing leadership roles and transitions of talent. The skills required will be the principles of agile HR, task optimization, and maintaining networks.
20. High-Performance Coach
This role will entail maximizing contrbutions of the entire staff. A variety of techniques will be implemented to boost the development and productivity of the management and employees. This will help in understanding how individuals can reach their full potential to enhance perfromance and leadership skills.  
21. Head of Gig Talent Acquisition
Job roles for this position will include scouting and matching talent to relevant skills as well as talent development.  This individual will also have to have sufficient experience in understanding the gig economy of freelancers and contractors. He/she will also manage employer-employee relationships as well as peer relationships. 
22. Policy and Compliance Manager
With the economic scenario changing drastically every few months, this job role will gain importance to maintain compliances. These include:
To summarise, for remote employees, dedicated remote working policy maintenance is required.  Responsibilities would include corporate social responsibility and influence the people who make company policies and regulations. This will ensure complete adherence to changing laws of the land. 
What is the future of the employee life cycle?
You have most certainly heard about the 'hire to retire' employee life cycle. If you haven't, let me break it down for you. 
Hire to Retire or H2R is the human resources term given to everything that an employee does during his tenure at an organization. It includes all the processes that an employee goes through. These include: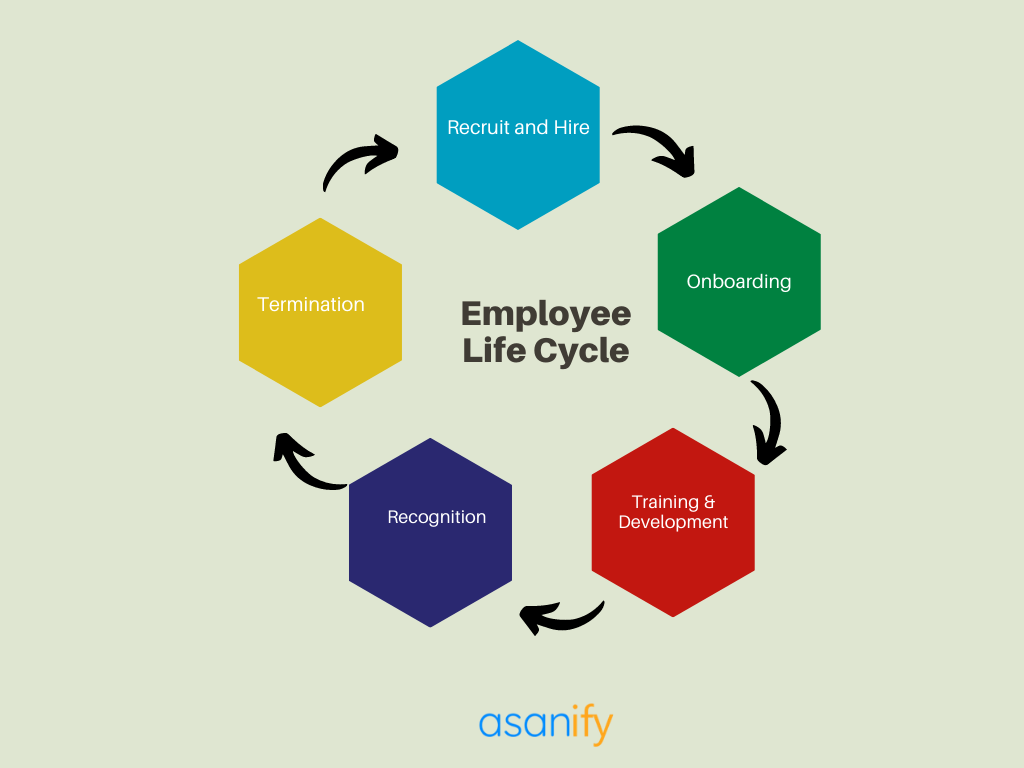 1. Recruiting and Hiring
Recruiting will incorporate far more data-driven decision making. Video communication tools and conversational bots will be on the rise. However, the prevention of algorithmic bias will be a critical challenge.
2. Onboarding
Employee Onboarding workflows will need to be automated and the biggest challenge will be on speed of knowledge transfer. Making new joiners feel welcome in the absence of face to face communication will be important.
3. Digital Training and Development – via Metaverse and remote
In the future, classroom training opportunities will be minimal. In that context, how to ensure that new joiners retain information through a seamless onboarding will be important. Finally, it will be a challenge for both managers and HR Training, Learning, and Development leaders. Additionally Facebook's Metaverse platform will create opportunities for immersive training and working experiences.
Additionally, Virtual Reality based latest tech innovations such Apple Vision Pro will be a step jump in remote workplace training. Post pandemic, remote work will also become more connected and widespread.
4. Recognition and career development
Providing a digital and a visual career development plan will ensure to prevent demotivation. Appraisal cycles will need to become shorter, and possibly digitized to ensure transparency. HR will need a digital version of OKR models, Balanced Scorecards, etc. to ensure fairness. Additionally HR needs to ensure a lack of bias in evaluation for completely remote workers.
Along with that, engaging employees and maintaining motivation will be a major part of employee retention.
5. Exit Management
The exit management process will need to be digitized. HR Business Partners will need to work closely with internal and external logistics teams to ensure a smooth handover. Digitizing the central knowledge repository will also need to be critical to retain knowledge once an employee exits.
Future of HR today
Here are 5 HR trends the HR leaders must consider:
1. Understand a multi-generational workforce
I have spoken at length about remote work and its subsequent challenges. A diverse workforce brings with it people across all generations. Many organizations have employees spanning 4 generations. In such a situation, human resources must recognize and understand the differences in employee mindsets. 
Additionally, automation in work will bring in young employees who prioritize work-life balance and flexibility in working hours. A lot of importance is also given to collaboration and feedback. Finally, CHROs will have to actively focus on various working styles and career goals to design suitable work policies. 
2. Adapting to the gig economy
The growing gig economy is going to largely influence work schedules and benefit schemes. Employees love working under flexible arrangements due to increased work autonomy. Several people are predicting the rise of independent contractors and freelance communities. HR professionals must strive to understand this shift from long-term employment to maintain agile practices and efficiency. 
The management must also fully adapt to software such as ERPs and apps for monitoring employee onboarding and engagement as part of their working tools. Asanify's HR platform ensures your recruits have a seamless transition into the workspace. Get started now for FREE.
3. Focus on data-driven HR
Human resources have always had to deal with a lot of data. The HR of 2021 will need that data to be analyzed through HR analytics. To ensure deep insights and make smarter predictions, business leaders must invest in these analytics. 
So which metrics am I referring to? I'm talking about offer acceptance rates, turnover rates, revenue per employee, etc. With specialized HR analytics, it becomes simple to create intentional plans that will mostly succeed. This technology will enable the HR department to create actionable solutions based on real-time data analysis. 
4. Adopt HR chatbots
According to Deloitte, 22% of high performing HR companies have or will implement chatbots in their processes. Chatbots can automate many tasks that require time such as answering FAQs on company policies. They are also useful when it comes to maintaining employee satisfaction through their interfaces and fun virtual gestures. 
To summarize, there are many reasons HR chatbots are efficient, boosting employee productivity is just one of them. Employee bots can also serve as self-service portals for onboarding and training. Chatbots are great for enabling remote work through their 24/7 support and feedback loops. 
Adopt a chatbot now, get started today!
Use Asanify on Slack to mark Attendance
5. Reskilling for Continual Performance
HR will certainly have to develop new ways to manage performance levels. A growing number of enterprises are moving towards continuous performance management. This is largely in part due to employees' need for constant and consistent feedback.
Another major facet of evaluating performance will be the reskilling of employees for arising job requirements. There are numerous courses on LinkedIn, Coursera, and Udemy that serve as instant professional development certifications. Such tools not only encourage career growth but also provide scope for skill updations and performance improvement. 
Looking ahead: Future of HR in 2025
The best way to predict the future is to create it.

-Peter Drucker
I may be over-reaching here but I want to give you a full picture of what a 2025 HR plan could look like. 
Personalized Review System
Goals, OKRs, Performance Management - How to Use
The HR of 2025 will probably have a hyper-personalized performance review system. This includes scrapping out the traditional yearly-reviews for real-time performance reports and personalized coaching. Further, employees will become the focus of attention and their 'uniqueness' will have to be recognized. 
Future-forward HR leadership
Another key factor will be a focus on futuristic leadership. Some of the points to consider are:
Digital Expertise
Strengthening Human Capital
Playing to Win
Startups and enterprises alike will have to create an HR ecosystem that combines new technologies with different roles. Remember we talked about evaluating revenue-per-employee? Well, that may also shift to a 'value-per-employee' approach in 2025. 
AI for creating a diverse workforce
ChatGPT and AI is fundamentally reshaping workplace. Take a look at this blog on most frequent use of AI in HR
It is inevitable, you will have to adopt technology eventually. So rather than competing with HR tech and increasing employee pressure, why not collaborate with it? Did you know you can intentionally create a diverse remote workforce using analytics to determine age, gender, ethnicity, etc.? You already know the benefits of having employees from varied backgrounds. By using technology to proactively make such decisions, you are not only relieving yourself of the burden of looking for different workers. Simultaneously, you can use specific metrics to match skill sets to people who may be better suited to them.
Crystal ball gazing: What will HR look like in 2030?
Yes, we're moving to the next decade now. In this section, we'll take a look at some possible changes we can expect in the year 2030. 
Break down work to be agile
In the overall mission to be agile and lean, most tasks in HR will be broken down into discrete components. The change will be a part of life. Agile employees will have significant work freedom and control. By adopting agile practices, large enterprises will become more nimble like startups.
The seeds of change have already been sown in forward-looking global enterprises.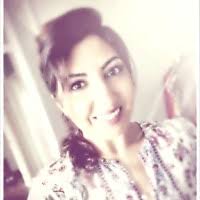 "HR is now an essential function not only for remote management but also for coaching and leadership roles to prevent employee burnouts. Maintaining work culture and onboarding across multiple locations are some current challenges. We are working with Agile HR coaches to enable agile working practices to keep up with industry changes."
By 2030, we will be in a space where micro-innovation will hold maximum importance. This means constantly evolving innovative practices within the organization. 
Innovation is needed at all levels of employees and job roles. Micro-innovation will also imply product-centric teams and the creation of policies that keep in mind the impact of digitalization. Entrepreneurial behaviours and mindsets will be at the front of the race and HR will find themselves amid all organizational frameworks. 
CHROs will also be responsible for pushing the top management towards change and building new perspectives to widen technological research. 
The gig economy may soon transform into a sharing economy. One that is built around sharing human, technological and physical resources. Moreover, attitudes relating to ownership will change substantially with a strong focus on collaboration through technology and apps. These changes in human resources will enable the rapid matching of demand and supply from person to person. 
Sharing resources will also provide a competitive advantage when it comes to attracting future talent. With a change in work styles, forecasting future work and economic trends for HR will gain importance. 
What is the future of HR in India
HR in India is an evolving field. HR will evolve in India in keeping with the global trends. However, there are some key HR trends for Indian HR community.
Gig economy will grow slowly
Since wages are low in India the gig economy will grow slower compared to developed nations
Stronger tech adoption will happen
Strong enterprise HR Tech adoption will happen given the rise of startups and tech innovation in India.
Employee health and wellness will boom
Given India's low but growing penetration of corporate insurance, a strong focus on Health and wellness will rise in India.
Rise and rise of data driven culture
Strong Indian tech talent will permeate even in the HR field and will result in great adoption of data and analyses for improve employee performance
Strong rise in Cloud HR and Payroll software adoption
A shift from on premises to the cloud is inevitable given the penetration of SaaS in India. SMEs and startups are leading the charge adopting services such as Asanify to simplify their HR and Payroll.
Key future HR trends to consider
We saw what factors are going to drive HR's future and the expected job roles, here are some elements that will be critical for the future.
So, listen up. I am not saying that manual processes do not work. However, they are not as efficient and helpful as automated tools. If there was ever a need to shift from paper and Excel, it is now. Moreover, this article has spoken about technology in some way or another. Move away from manual workflows or you can bid adieu to business growth. Invest in specialized HR and payroll software to make time for strategic thinking. Payslips are not provided by hand anymore; optimize your HR functions through complete automation. 
The app ecosystem is blowing up. There is an app for every action you can think of and more. So you simply have to adapt to integrating your existing work methods with customizable apps. HR Apps have several built-in properties such as engaging employees, simplifying onboarding, and executing salary calculations. 
Invest in an HR software that can integrate with work apps that you are comfortable with like Slack, MS Teams, or Google calendar. Don't wait for the future, get started today!
Yes, that's right. But what I mean is a different kind of awesome. Inculcate the AWE work principles in your organization for efficiency and effectiveness: 
#Agile: Make your HR processes more agile and reduce waste.  Focus on value-added work by empowering employees and the department. 
#WorkIsWonderful: Maintain fairness by reducing bias in decision making and implementation. Furthermore, using technology, and analytics makes work simple and wonderful.
#Engage: Employee engagement is a critical function. An interface plays a role in both engaging and motivating employees. Also, make use of communication platforms such as Slack to run your HR operations for increased engagement. 
Connect through Conversations
I cannot emphasize this enough. Employee interfaces must be made conversational to maintain engagement and attention. Chatbots are paving a way for easing remote work as they ensure that the relationship between people is sustained. Even though emojis and virtual symbols cannot mimic human nature, they go a long way in keeping the connection alive. 
The use of generative AI is one of the hottest present and future HR trends. In order to keep up with the rest of the functions, HR teams should gear up in lerning about basics of AI. While many companies have banned the use of AI in their workplace, adoption of AI is inevitable. I feel that as an HR, you may consult tools such as ChatGPT and Bard and then apply your own thinking when creating any work product.
Wrap Up
I hope you enjoyed our view of the future of HR. Although the future can never be predicted to an absolute, making predictions based on industry and market metrics surely helps. HR is an evolving field and the fact that it has a future reaffirms that notion. What do you think about the thoughts expressed here? Do share on social media and comment on the same there.
FAQ
What should HR focus on today?
Today's HR must heavily invest in engaging remote employees. HR tech should be implemented on a wide scale across all stages of the employee life cycle to improve remote working.
What are the future HR trends?
Some of the changing global HR trends include:
1. Remote work management leaning towards a shift to "Work from Anywhere" from "Work From Home."
2. Major emphasis on using data and Artificial intelligence such as chatbots to improve routine HR efficiency.
3. A focus on overall employee experience.
4. Skilling and re-skilling of potential as well as existing employees in all areas of work.
How to prepare for future HR trends?
1. Get accustomed to technology and innovation such as HR chatbots, data analytics, and specialized HR software.
2. Focus on overall organizational success by aligning HR goals with the company's vision and mission.
3. Prepare for the changing work methods and styles of a new and diverse workforce.
4. Emphasize on creating modern benefits such as parental leaves, financial wellness, etc.
5. Stay updated with changes in compliance and economic situations to ensure constructive compensation strategies.
Does HR have a scope in the future?
Yes, HR will always have a scope as it is an evolving field. Future HR will be a blend of technology and people analytics.
How will Human Resources Roles and responsibilities change in the future?
Changing industry trends such as work From Home (WFH) and Work From Anywhere (WFA) will necessitate a remote workforce and corresponding digitization. HR professionals in the future will need to be gain technical skills in cybersecurity and AI. Re-skilling in HR is a must in order to rise in the career ladder. HR roles may include human tech specialists, culture specialists, bias identification, etc. Take a look here at the current most frequent HR roles and responsibilities
Is there a future in HR career?
Absolutely. There is and will continue to be the creation and diversification of HR job roles. As listed in the future jobs section, there will be a need for specialists in areas of data analysis, benefits creation, remote work development, and strategy building, etc.
What trends will shape HR over the next 5 years?
By 2025, the HR industry will have been able to use technology and people analytics to move towards thought-leadership. A focus on real-time performance reviews and purposeful creation of a diverse workforce will shape best practices.
Will HR become obsolete?
Absolutely not. HR function will undergo metamorphosis to keep pace with the changing times. Additionally experts feel that HR will only become far more important business function, directly affecting key business decisions.
[saswp_tiny_multiple_faq headline-0="h3″ question-0="What is the future of HR?" answer-0="HR in the future may become a more personalized function using cutting edge generative AI tools. After respecting necessary privacy tools, HR will still be able to personalize the career paths of employees and become more fundamental to business success." image-0="" headline-1="h3″ question-1="Does HR have a good future?" answer-1="Future of HR is synonymous with the future of work. If work and workplace becomes better in the future, so will HR. In fact HR will greatly contribute to the improvement of cutting edge work practices" image-1="" headline-2="h3″ question-2="Will AI replace HR?" answer-2="AI will supplement and not replace HR. AI will make HR more efficient and thus improve work culture overall" image-2="" count="3″ html="true"]
Not to be considered as tax, legal, financial or HR advice. Regulations change over time so please consult a lawyer, accountant  or Labour Law  expert for specific guidance.